Gobi and East (17-20 days)
From steppe to desert
---
UNDER OF MILLION OF STARS OF GOBI
In the** Gobi Desert** besides the icy canyon, the cliffs of Bayanzac, the singing dunes and other natural wonders the ultimate experience for a moment of peace and serenity is to admire the** bright sky of a thousand stars** as you probably have never seen before.
The silence of nature combined with the vastness of the desert and the sky will make you live an incomparable and unforgettable experience.
At the gate of Ulan Bator, the Khentii in the east is a sanctuary of greenery where nomads live in harmony with nature. In the steppe, you will discover many valleys, mountains, rivers and lakes.
It is also the birthplace of the Great Genghis Khan.
---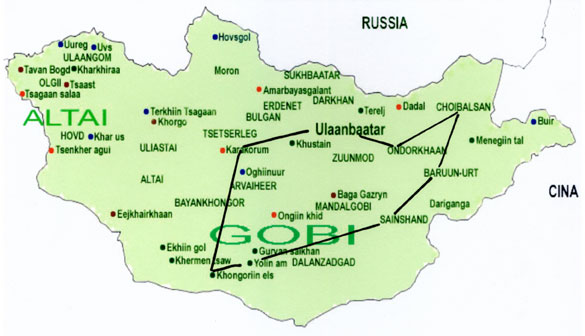 ---