Khosvgol lake and Gobi (17-19 days)
Mongolian Highlights
---
NORTH AND SOUTH OF MONGOLIA
Kosvgol Lake and Gobi desert is the best attractions Mongolia has to offer for visitors in one trip .
From a lake that resembles an inland sea bordered by high mountains through the great plains of the heart of the country, going back to the history in Kharakorim across hot springs and volcanoes and different lakes to head to the splendid landscapes of theGobi Desert which alone is worth the journey.
Along the way you will have the chance to meet different ethnic groups and learn about ancient traditions and about the lifestyle of the nomads roaming the vast Mongol steppes.
Best months for Kovsgol lake and Gobi desert: May- early october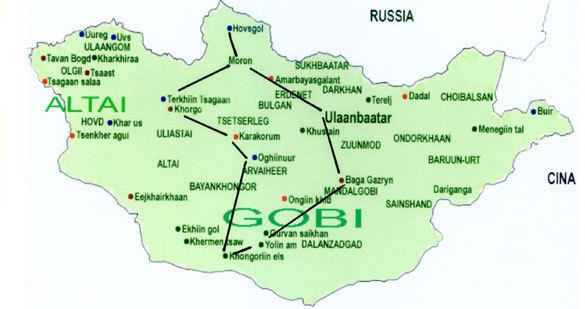 ---