Khosvgol lake (11-14 days)
Adventures on the Great Blue Lake
---
A VERITABLE INLAND SEA
Passing through the ancient capital of the Mongol Empire, Kharakorim, the volcanic lake Terkhin Tsagaan Nuur you will discover the lake Khovsgol, a veritable inland sea 262 m deep with fresh, cold and crystalline water of the same geological creation as the lake Baikal in Russia.
A mountain range with an average of 3000m stretches and plunges on the western and northern part of the lake. A large forest and a network of rivers run throughout the region.
In the north-west of the Khovsgol, past the mountains near lake Tsagaan Nuur, it is the steppe that dominates.
Best months for Khovsgol lake: May- september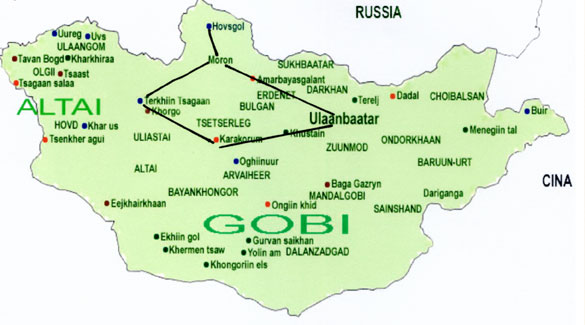 ---