Eastern Mongolia (10-12 days)
Flavours of Khentii
---
NATURE AND ADVENTURE
At the gate of Ulan Bator, the Khentii in the east is a sanctuary of greenery where nomads live in harmony with nature. In the steppe, you will discover many valleys, mountains, undulating hills, rolling steppes, rivers and lakes.
Eastern Mongolia is one of the last steppes of Central Asia where thousands of steppe gazelle roam. Siberian great taiga stretches to Khentii mountain range which meets eastern Mongolian steppes to the south. Some of Mongolian's best race horses are from this region.
It is also the birthplace of the Great Gengis Khan.
Best months for Eastern Mongolia: May- september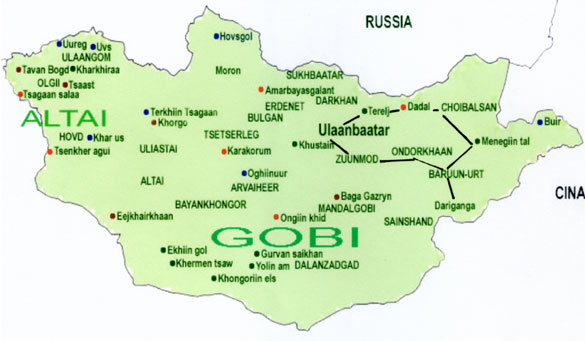 ---